Long post alert... Solstice blessings to you all. I want to give thanks to each and every one of you that has supported me and my work this year from those that physically had contact with me, to those that have liked, loved, laughed, cried, written and shared things for and with me. You are amazing each and everyone of you and I feel privileged to have had you touch my life and always teach me things I need to look at or know or things that need to be reinforced. Thank you <3
Earlier this morning, I sat welcoming the sunrise on this shortest day of the year and watching our raven pair playing on the wind thermals... a reminder that whilst we carry the weight of our worlds on our shoulders i.e. daily responsibilities and so on, we need to find the time to play too and to allow flow. I was watching some seagulls trying to fly into the wind. They went forward and sideways and backwards but kept perservering as they have a goal, a place they know they want or need to get to. If it were me, I think I might find a nice sheltered spot with juicy worms... oh wait! No! They eat chips and icecream... off to a town we go then... lol... and wait for it to calm down again. So here enters the wisdom to go with the flow, to know yourself well enough to know when to rest, when to push and when to play. Finding balance without self judgement or condemnation.
This is the season of going deep within, of hibernation, of reflection and celebration of the return of the light but for me it is also about a slight lightening in my heart space that the days are going to get longer again as we move through these winter months into spring, The period now between solstice and the new year is also a time for reflection on the past year, looking at how far we have come since Solstice last year. How many beautiful things have happened along our paths, on our paths. Looking at the lessons and finding some beauty that comes out of them, however little. What was your theme this year? Did you have one? I did for sure... a couple and they continue. So the introspection continues but whilst going inwards don't forget the returning light, don't forget to find joy in your experiences and if not joy, then gratitude. If we can change our perceptions, our attitudes, our responses to things that have happened, we change the entire story that has been lived and it becomes lighter in our energy fields. We become lighter. I am still practicising this by the way and I will continue to try to do it.
The energies of the past 3 months have been tremendously difficult for many empaths and sensitives. We are now coming back into the light so hold firm, breathe deeply into your hearts, take time out, do what you need to do to recenter. Today and the past 3 days the energies of the new moon solar eclipse and those coming on the 12th of january are particularly strong... coming in waves... I have been so consistently overheated in my body that I set the extractor fans off in my bathroom and kitchen yetserday and this morning! Feelings of inner core shaking and interrupted sleep, waking at weird times but also an increase in energy and creativity are all things felt in this energy. My info is that huge light downloads are also occuring at this time as well. I made this short sound meditation yesterday to help to recenter and rebalance the heart for anyone that needs to just step out of the energy for a few minutes.
So, I wish for you all a beautiful solstice, a beautiful return to the light, and don't forget we have the drumming/musical outdoor celebration tomorrow night (this year's actual Solstice date) and there is time until 6pm to book on it if you are drawn to come along. 2020 is looking to be a big year so enjoy the next 2 weeks and try to feel what you would like your next year to be like You are love! You are loved!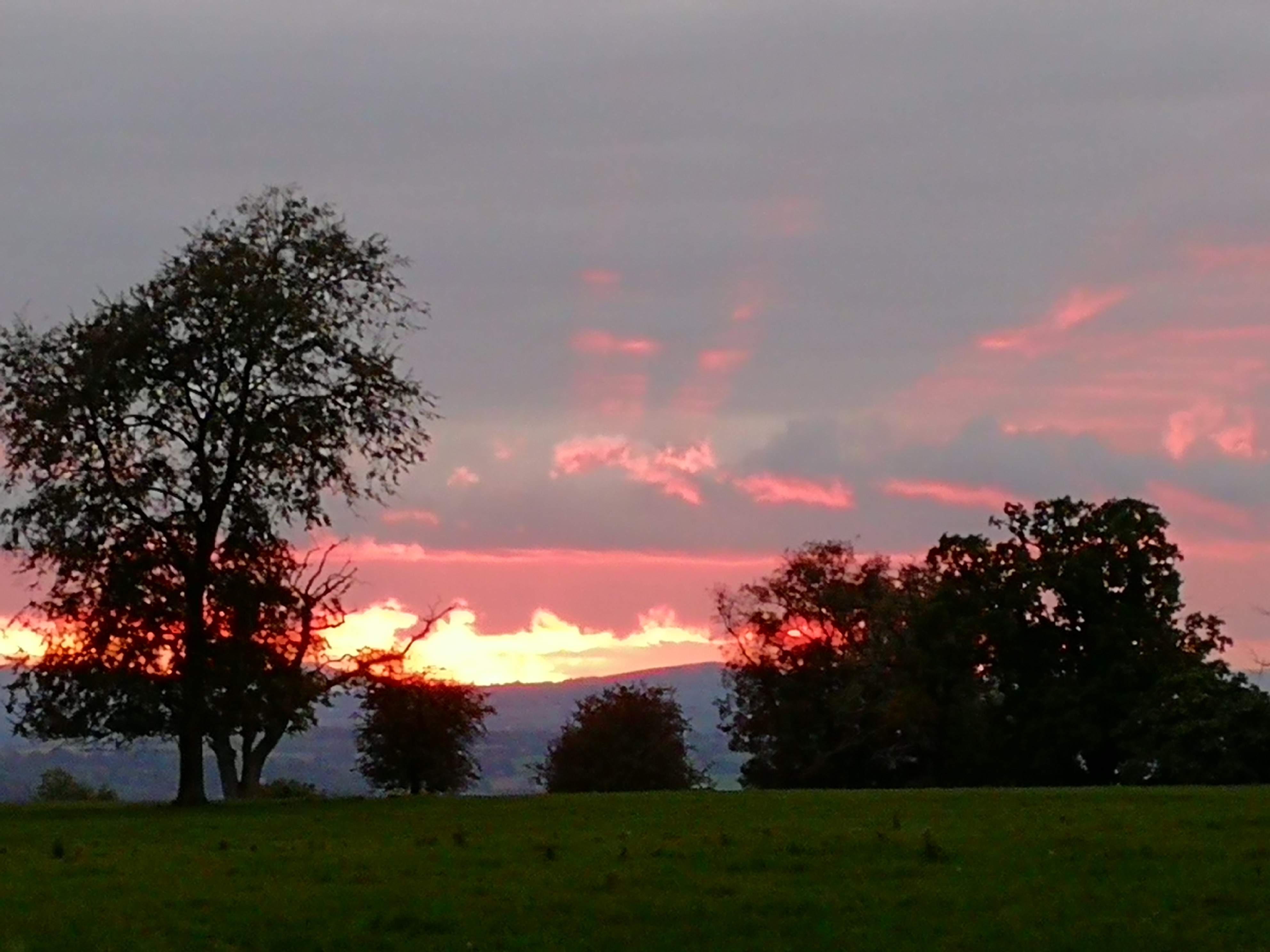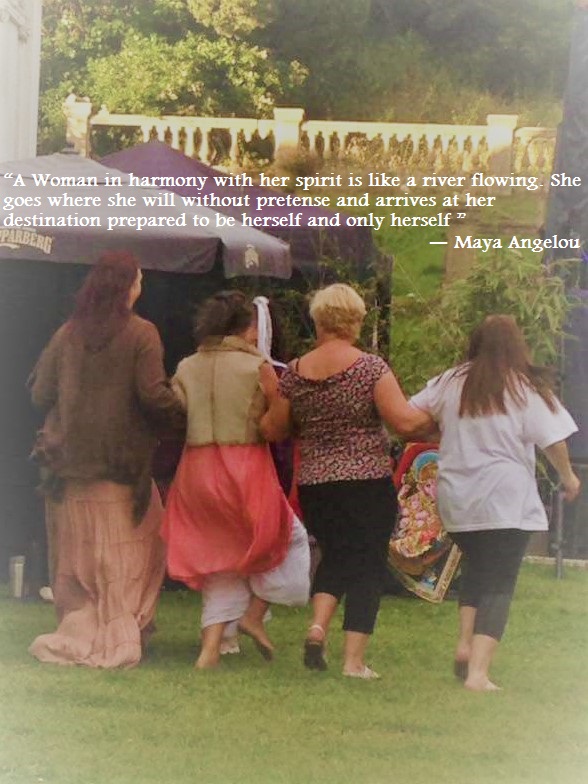 Sinking ever deeper into multi-dimensional timelines she channels the pain, the hurt, the deep woundings of millions of women, women who for eons have wept their soul lament within, deeply buried, hidden beneath layers upon layers of strength and exhaustion. To all my sisters, we gift to you the freedom to just be, the freedom of expression, the freedom to grieve and the freedom of release. May you find joy within. May you find peace within. May you take strength from our Ancestors and each other. Be bold. be beautiful. Be your authentic selves. Be love. Love yourselves and one another. I love you. We love you.
I stand in my power. I share with you my heart, my soul as I lay it bare for all to hear, channelling the oldest versions of myself from lifetimes past, blending and weaving voice with drum and flute and percussion instruments and pure love, heartbreak, laughter, joy and tears, sending out healing.
Let me take you on a journey beyond journeys on the wind of my breath, on the exhalation of my truths, as boundless, as ancient, as old as Mother Time herself.
Darlings. Be bold. Be courageous. Be beautiful. Be your authentic selves. Be LOVE.
I see you. 
℗©Faye Bradbury. You may not reproduce, copy, or use any part of my sounds or tracks without my express and written permission. There may be a small fee for using my work as well as accreditation to me as the artist. Thank you.
So, this was my first ever mess around with my voice and Native American style flute made by our lovely Phil Hutton, friend and missed. I did this in February. It is utterly imperfect; there are a couple of mistakes that have me wincing...big time... lol; and took me a lot of courage to make public... but maybe by exposing my flaws it will assist others to just go for the things that make their hearts sing... imperfect or not.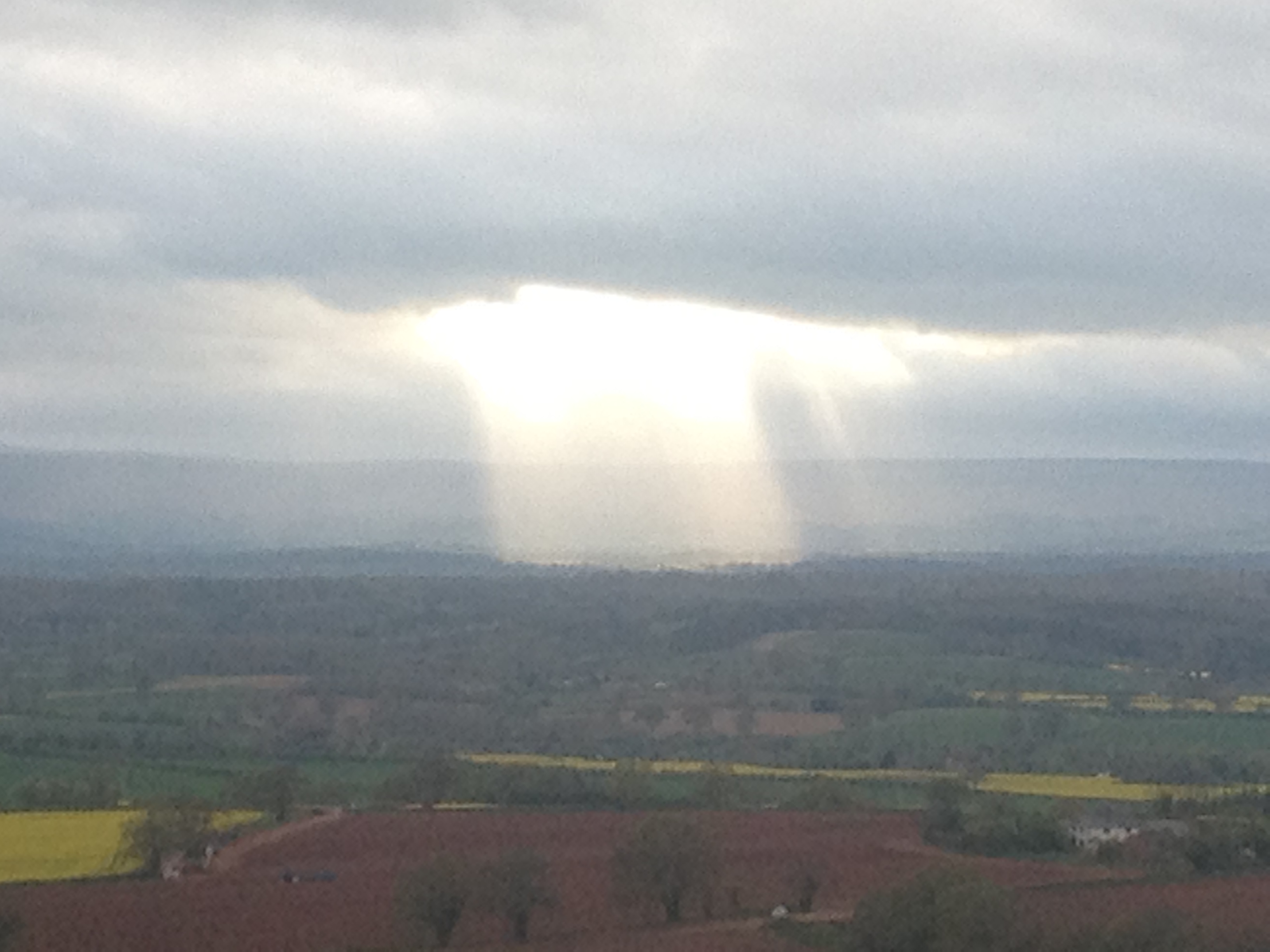 Be gentle! Be bold. Be your authentic selves. Be love.
I just birthed this beautiful 18" red deer/elk drum, strung with fake sinew in order that it keep its voice for longer in our damp climes. It has my signature dream weaves on it, helping with expression. This one also has a Spirit bell. Comes with a lovely beater. Has a deep resonance. Orange ribbons connecting to the sacral chakra and emotions.
I was tempted to keep this one to use in my work but Spirit said nope, it has a guardian other than me. So, if it is you, please shout out :-)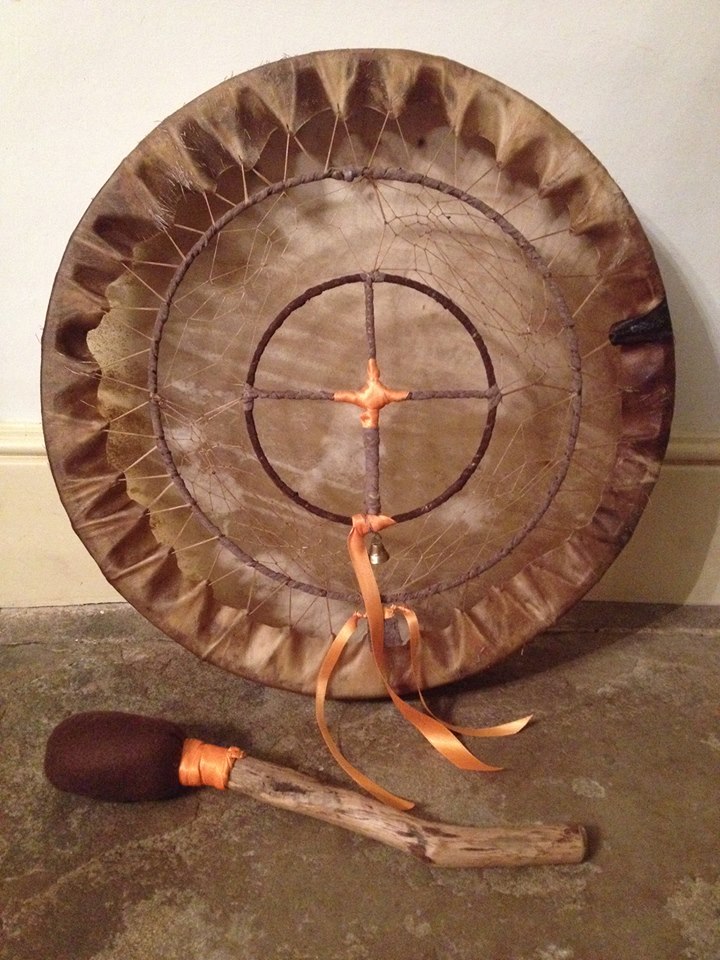 Happy Spring Equinox to you all.  A time of renewal, rejuvenation, a time to shed the old outdated layers and start stirring awake just as the trees and plants are doing.  The magnolias are ready to burst open (typically just as the weather changes to windy, wet and chilly!), the blackthorn is in blossom, the hawthorn is leafing up as is the willow and others too.  Everywhere you look  there are flashes of yellow; vivid, impossibly cheerful and full of hope.  And the white blossom of the thorn, magnolias and wood anenomes are clean and pure reminding us of our intrinsic Goddess-selves or God-selves.  So, although times are a bit trying right now (again! lol), there is hope all around us if we look. 
I just birthed a new drum in time for the Equinox. And to mark the begining of spring and renewal and sunshine, I have used yellow ribbon. The drum is 13", with a beautiful oak hoop and made with red deer crossed with elk hide, so a little unusual, strung with fake sinew to allow her a tuneful voice for longer in these damp climes. The handle and drum beater handle are of fir/pine from the Fae woods up the Kymin, Monmouth.
She (new drum) had her first outing to find her voice and oh my, what a big and beautiful voice she has! Lot of fae energies with this drum as well as grounded energies. She spent a good part of this afternoon singing at the White Leaf Oak site in the Malvern Hills... pixie and dryad land. So, if you are her new guardian (and if you are, oh my what lovely energy you have, as she is a joy and was also a joy to make!) message me. She has been smudged both by the fire and by sage. With love ♥
 It was so good to be out in nature yesterday. We were blessed with good weather and good company and a rip roaring fire, wind to blow away the cobwebs and some lovely drumming. Oh. And lots of hot cross buns and an awesome cup cake made with pear and chocolate by one of the lovely ladies .... thank you all xxx
Excuse the wrong way facing photograph, I am waiting for the website people to answer my call to sort it out :-) xx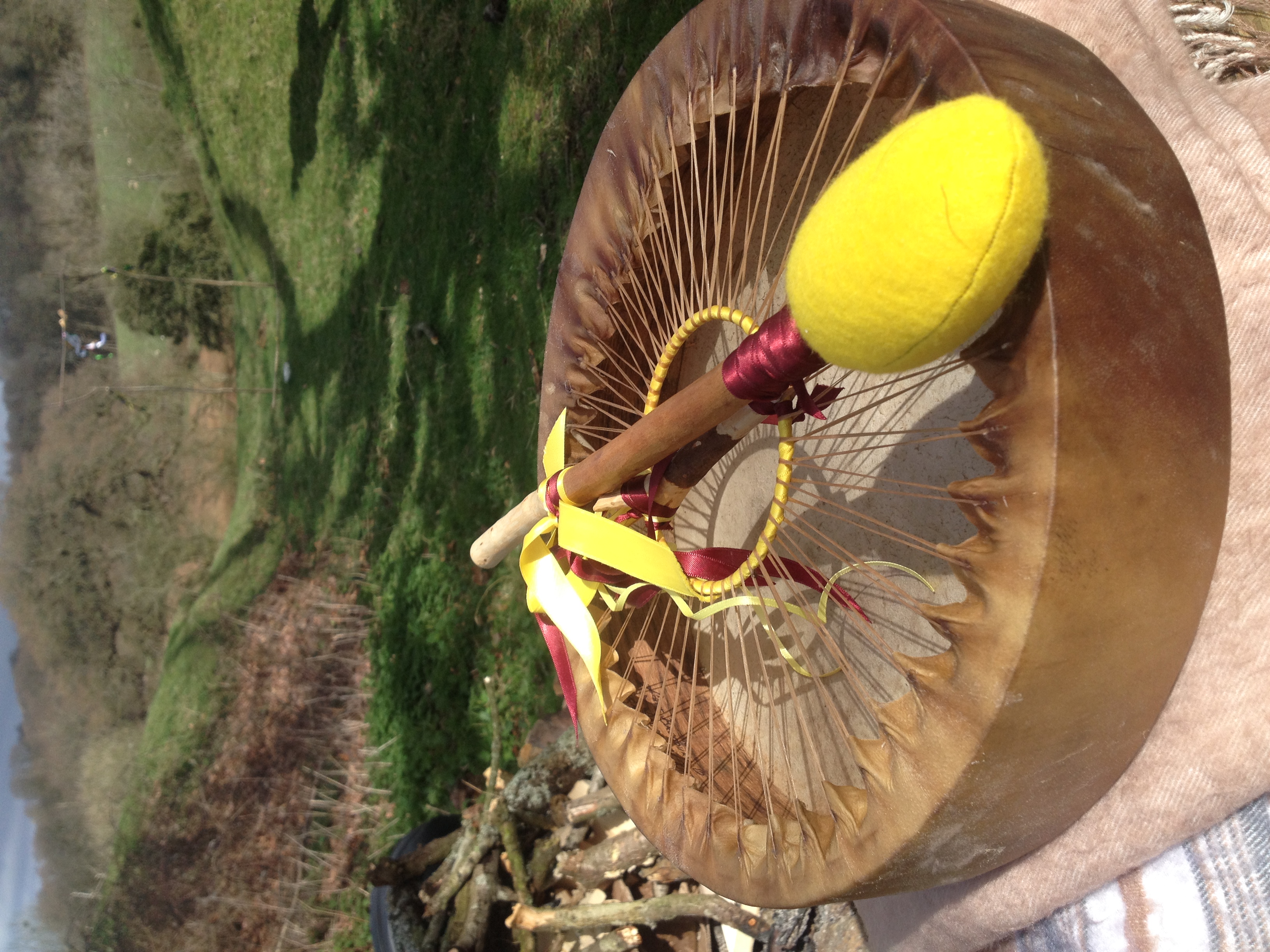 /